Who can enter?
1.
Female STEM researchers and students from any company, institute, government, university, not for profit or educational institution.
2.
Applicants must be Australian Citizens or a
permanent Australian resident at the time of application and award
.
3.
Only one submission can be made per person.
5.
Winners will be asked to provide a one page report outlining their use of the prize funds within 12 months of receiving the award.
How to enter?
Thinkable will take you through an online application process which includes:
TITLE (Short title of your project)

SUMMARY – (Short plain English summary of your work – 150 words max) [Criteria 1]

DESCRIPTION – (Description of the benefit of your research to Queenslanders – 500 words max) [Criteria 3]

ADDITIONAL DETAILS – (Short biography, list of key collaborators and summary of your track-record – 500 words max)

[Criteria 2 and 4]

VIDEO - Produce an optional video up to 3 minutes long that introduces you and your research to a wider general audience for the People's Choice Award [Criteria 1]
Closing date for applications:
5pm (AEST) 19 February 2016.
The criteria for winning the Jury Award are:
1.
Well-articulated and planned innovative research project
2.
Quality of collaboration
3.
Clear outcomes of research and relevance to Queensland
Judging process
All applications will be judged by an expert panel, including:
1.
Professor Suzanne Miller, CEO Queensland Museum
2.
Dr Catherine Ball, Director of Applied Innovation, Elemental Strategy
3.
Prof Pamela Russell, QUT IHBI & Australian Prostate Cancer Research Centre Queensland
4.
Dr Eva Abal, Associate Professor, Chief Scientific Officer GBRF
5.
Dr Maggie Hardy, The University of Queensland & Australian Academy of Science
6.
Dr Jenine Beekhuyzen, Adroit Research & Tech Girls are Super Heroes
7.
Ms Fiona Hayes, Adobe & Women in Technology
8.
Dr Jennifer Loy, Griffith University, Queensland College of Arts
9.
Michael Lund, Science and Technology Editor, The Conversation
Winners will be announced at AEST 5pm Friday 11 March, 2016 at the Bucking the sySTEM event during the World Science Festival Brisbane. The judging panel's decision will be final and no further correspondence will be entered in to.
People's Choice Award
Short video summaries introducing researchers and their work provides the avenue for sharing and engaging research with the wider public. The people's choice winner will be awarded to the entry who receives the largest number of registered votes from other scientists and the general public.
Voting Period
Voting opens Monday February 22, 9am (AEST)
Voting closes Friday March 4, 5pm(AEST)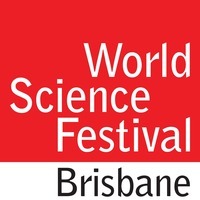 From deep oceans to deep space World Science Festival Brisbane is a super charged celebration of science, held in March annually.